This is an archived article and the information in the article may be outdated. Please look at the time stamp on the story to see when it was last updated.
EAST CLEVELAND, Ohio– The U.S. Marshals Service is searching for a man it describes as a self-proclaimed minister.
Marshals tried to serve an arrest warrant for the man, who goes by "Taj Mahal," at the Lake Park Tower apartments in East Cleveland on Friday. Authorities said they believed they were speaking with the suspect inside his apartment unit, prompting an hours-long standoff.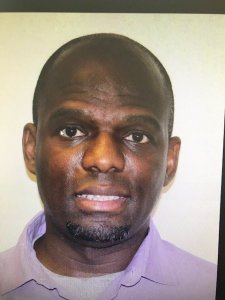 When they eventually entered, investigators learned they had been communicating with "Taj Mahal" through a web camera, according to the Marshals Service.
"He wasn't who he said he was," said U.S. Marshal Pete Elliott, "We consider him a dangerous guy."
The man is wanted for making false statements to federal agents. He's also under investigation for having a sexual relationship with an underage girl.
Bill Bolden with the U.S. Marshals Service said "Taj Mahal" operates an online church and holds meetings at hotels.