This is an archived article and the information in the article may be outdated. Please look at the time stamp on the story to see when it was last updated.
ASHLAND, Ohio — A convicted rapist is back behind bars thanks to the work of a customer and employees at the Olivesburg General Store in Ashland.
Surveillance video showed a customer tackling James Myers and holding him until Ohio State Highway Patrol Troopers took him into custody.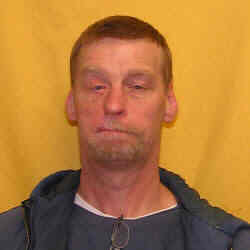 Myers escaped from the Mansfield Correctional Institution Wednesday evening.
"We had the wanted picture right here at the register and I was looking at it all throughout the day," said Gary Galloway, a clerk at the store.
Galloway was scooping ice cream when Myers walked in.
"I see this guy come up to the register and I'm double glancing and I'm like 'Is that him?'" Galloway said. "I finally see a customer and he's like 'Yeah, that's the guy." So we kind of went over there and he managed to call the cops."
Another clerk at the store, Lydia Miller, said she sold Myers tea, snickers and a lighter. Miller said Myers told her his car broke down and he needed a phone to call a tow truck.
"I was just trying to stay calm and not show that I know that this is the guy that they're looking for," Miller said.
A third clerk, Pollyanna Coffman, couldn't believe what she was witnessing. "I started shaking and shook the entire time until cops got here," she said.
Myers was convicted of rape, kidnapping, aggravated burglary, corruption with drugs, weapons under disability and menacing by stalking.
On July 2, 2010, Myers committed the rape in Summit County. The victim did not know him.
According to Sherri Bevan Walsh, Summit County Prosecutor, Myers was charged with a DUI just 100 yards from the victim's home the very next day and stalked her the days after.
He was arrested on July 8, 2010.
Myers is designated as a sexually violent predator.
Officials at the Ohio Department of Rehabilitation and Correction are not saying how Myers escaped. They are looking at the possibility that he used a maintenance department extension ladder to get over a fence.
Click here to read more on this story.
–Fox 8's Peggy Sinkovich and Monica Volante contributed to this report