This is an archived article and the information in the article may be outdated. Please look at the time stamp on the story to see when it was last updated.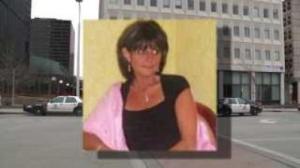 CLEVELAND — More than two months after her murder, family and friends of Aliza Sherman gathered in front of the Cleveland Police Department to promote awareness of her case.
Supporters rallied at noon on Ontario Street to secure the safety of the public, and to demand that Aliza's killer be found and brought to justice, a new release said.
Sherman was murdered outside the Galleria on March 24. The Cuyahoga County Medical Examiner's Office says she was stabbed multiple times.
No suspects have been identified in the slaying of the mother of four, but police did release surveillance video of a person whose face was concealed, running from the scene.
Meanwhile, prominent Cleveland attorney Niki Schwartz confirms he has been hired by Aliza Sherman's estranged husband, Dr. Sanford Sherman.
Anyone with information on this case is asked to call the Cleveland Division of Police.
*For additional coverage on this story, click HERE.