This is an archived article and the information in the article may be outdated. Please look at the time stamp on the story to see when it was last updated.
MADISON TOWNSHIP, Ohio-- Ohio officials are taking steps to revoke the license of a Madison Township assisted living facility.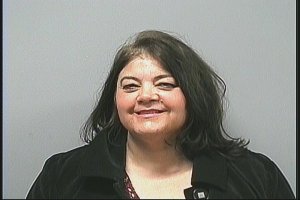 Alice Ramsey, administrator of the Hubbard Road Meadows Adult Care Facility, was arrested and charged with patient abuse last week.
The Ohio Department of Mental Health and Addiction Services said Ramsey abused a resident, which resulted in hospitalization.  Visitors heard the patient calling for help and when staff arrived, they found her head wedged into a nightstand, a letter to the facility said.
According to Madison Township police, the 85-year-old woman passed away on Tuesday.
Ramsey, 54, of Madison, pleaded not guilty, but more charges are possible.
The Ohio Department of Mental Health and Addiction Services released the following statement Friday evening:
"The Ohio Department of Mental Health and Addiction Services has been made aware of an ongoing police investigation into allegations of patient abuse due to the death of a resident at the Hubbard Road Meadows adult care facility.

"As the licensing authority for adult care facilities in Ohio, the department is cooperating with local and state authorities and based upon our investigation to date are in the process of revoking Hubbard Meadow's license.

"Our focus is on ensuring the health and safety of those individuals who remain at the facility. Department staff will continue to visit the location to ensure those needs are being met."
The Madison Township Police Department said it decided to charge Ramsey after an investigation, which involved speaking with other employees. Since then, other residents' families have come forward with allegations of misconduct at Hubbard Road Meadows Assisted Living.
Anyone with additional information on this case is asked to call Det. Tim Doyle at 440-428-2115.