This is an archived article and the information in the article may be outdated. Please look at the time stamp on the story to see when it was last updated.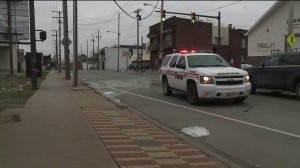 CLEVELAND, Ohio — A portion of Kinsman Road is closed after a biohazard material spill.
The road is closed between East 116th Street and East 120th Street.
The spill happened around 7 a.m.
Clear garbage bags were spilled across the road, along with medical gloves and fluids. It's not clear how the materials were spilled.
Stick with Fox 8 and Fox8.com for more.