This is an archived article and the information in the article may be outdated. Please look at the time stamp on the story to see when it was last updated.
CLEVELAND, Ohio -- A special gun salute was held Saturday for six people who were killed when their plane crashed into Lake Erie late last month.
President and Chief Executive Officer of Superior Beverage, John Fleming, was flying the plane on December 29 when it went down shortly after leaving Burke Lakefront Airport. The aircraft had been carrying Fleming's wife, Sue, their two children, Jack and Andrew, as well as neighbor, Brian Casey, and his daughter, Megan.
The group was leaving Cleveland after attending a Cleveland Cavaliers game and were headed home to Columbus.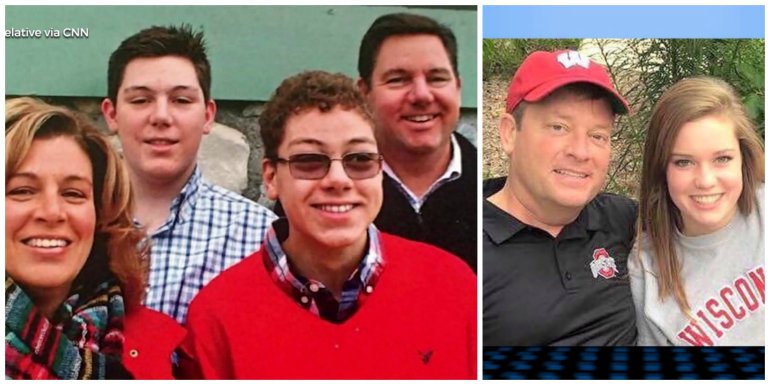 A gun salute with six shots happened just before 1 p.m., from the USS Cod in honor and memory of the Fleming and Casey families.
This is a very rare salute for non-military personnel.
"I've been associated with the COD coming up on 41 years and we've never been asked to do this before," said Paul Farace the president of the U.S.S COD Submarine Memorial. "There have been people lost in the lake in aircraft accidents but not to this level of tragedy."
Farace says he hopes it brings some comfort to the families.
"I see it as a very distinct punctuation giving closure to the families," Farace. "I can't imagine the pain they've gone through in those terrible days."
Farace also said that on Saturday, divers lowered a plaque in Lake Erie with the names of all the victims as a tribute.
Later in the day, if water conditions allow, vessels and crews will run a tow-fish sonar over the debris field on Saturday. This will be done, according to city officials, to gather information and identify locations of the remaining debris of the crash.
Recovery Ops: Debris collected yesterday included right wing, a portion of the fuselage. Total number of collected debris around 270.

— City of Cleveland (@CityofCleveland) January 13, 2017
Weather permitting, vessels and crews will run a tow fish sonar over the debris field tomorrow.

— City of Cleveland (@CityofCleveland) January 13, 2017
**Full coverage on this story, here**