This is an archived article and the information in the article may be outdated. Please look at the time stamp on the story to see when it was last updated.
CLEVELAND -- New information is revealed concerning kidnapping suspect, Ariel Castro.
FOX 8 I-Team Reporter Peggy Sinkovich has learned that the DNA samples, taken from Castro after his arrest, were released to Cleveland police on Friday.
The samples also include paternity tests. The identity of the father of Amanda Berry's six-year-old daughter is not yet known.
Sources said during a police interrogation, Castro admitted to being a sex addict and cold-blooded.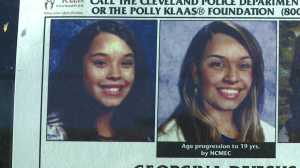 Also according to sources, Castro was able to lure Gina DeJesus into his car by saying he would take Gina to visit with his daughter back at his home on Seymour. Gina was reportedly friends with Ariel Castro's daughter.
We're also learning more about evidence discovered inside the home. Sources said one piece of evidence is a suicide note, written by Castro, that said he regretted kidnapping Gina because he thought she was older than she really was. Gina was 14 when she was taken back in 2004.
*Get continuing coverage of the missing women found alive.