This is an archived article and the information in the article may be outdated. Please look at the time stamp on the story to see when it was last updated.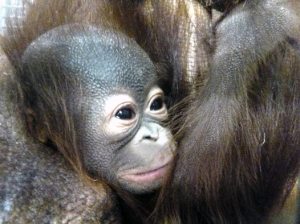 CLEVELAND- The Cleveland Metroparks Zoo has a brand new addition.
A baby Bornean orangutan was born on Oct. 5 and the zoo says it's eagerly waiting to introduce it to the public.
The birth is extra special because it's the first orangutan birth at the zoo since 2006.
The baby's name has yet to be determined.
Mom and baby are getting plenty of time to bond!
Executive Zoo Director Dr. Chris Kuhar said, "So far our new mom has been doing a great job with the baby. The baby seems to be very healthy and we're hoping to bring them on exhibit in a few weeks following the introduction process with the rest of the troop."