This is an archived article and the information in the article may be outdated. Please look at the time stamp on the story to see when it was last updated.
SPRINGFIELD, Ohio— Investigators say a missing woman was found dead in an Ohio reservoir after tipsters spotted video of a submerged sport utility vehicle on social media and called authorities.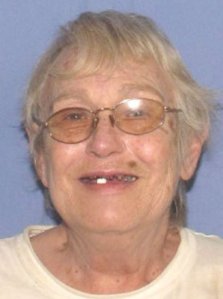 They recovered the body of 74-year-old Eloise Briggs on Monday at Buck Creek State Park after getting the tip about the Snapchat video.
The Springfield News-Sun reports sheriff's deputies are investigating how the woman died and how the vehicle ended up in the water. Briggs was last seen on Dec. 2. The Ohio Attorney General's Office said she left her house on Summer Street in Springfield and did not return.
She suffered from medical issues and was on oxygen.
One of the tipsters, Lydia Lanum, says a friend who shared video of the vehicle told her he was out skateboarding and didn't know what to do about the scene. Lanum showed her mother, who ended up calling 911.
"I was sitting on my phone on Snapchat just going through random stories, and I popped up on (a friend's) story that he (saw) a car. So I text him and they said they were just skateboarding and they didn't know what to do," Lanum told the Springfield News-Sun.