This is an archived article and the information in the article may be outdated. Please look at the time stamp on the story to see when it was last updated.
NEWCOMERSTOWN, Ohio — The Ohio State Highway Patrol was investigating after a small plane crashed in Tuscarawas County.
Troopers said the call to the emergency 911 center was received at 12:23 p.m. Saturday.
The single engine plane went down in a wooded area on Indian Road, near Stocker Ridge Road in Oxford Township.
According to the police report, the plane took off from an airport in New Jersey and was headed for Columbus.
The pilot, 59-year old Emil Bisaccia, of Columbus, died in the crash. He was the only one on board.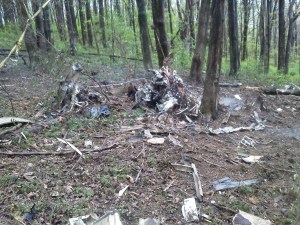 The Highway Patrol had authorities on scene as well as a number of fire rescue personnel from surrounding communities.
Investigators do not yet know what caused the plane to go down.
Stay with Fox8.com and Fox 8 News for the latest on their investigation.