This is an archived article and the information in the article may be outdated. Please look at the time stamp on the story to see when it was last updated.
CONCORD TOWNSHIP, Ohio- Lake County Sheriff Daniel Dunlap released a statement on Friday detailing his deputies' initial contact with the man accused of a violent crime spree.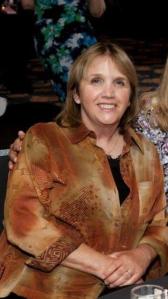 Juan Emmanuel Razo, 35, is suspected of murdering 60-year-old Peggy Kostelnik in her Ravenna Road house, shooting another woman along a bike trail and trying to rape a 14-year-old girl on Monday. His bond was set at $10 million.
According to Sheriff Dunlap, deputies spotted Razo walking on July 7, about two weeks before the tragic events.
"When our deputy sheriffs approached him, he was extremely nervous, sweating profusely, and making every attempt to avoid eye contact.  When questioned he provided a false name, was unable to give any type of identification, and he admitted to being in the United States illegally," Dunlap said.
Deputies ran Razo's name through crime databases, but did not find a criminal history. According to Dunlap, deputies called the United States Border Patrol and Razo even spoke with agents over the phone.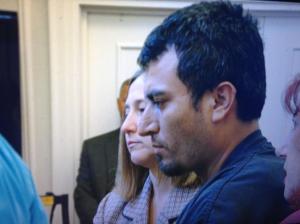 "The deputies explained that the Sheriff's Office could not further detain Razo legally without authorization from immigration authorities.  Border Patrol would not issue a detainer.  Without legal authority to further detain Razo, he was released," Dunlap said in a statement on Friday.
"Our Office provided Razo's information to the Border Patrol, including his name and address.  Why this information was never followed up on by Border Patrol agents is something for them to answer.  It is important to note that when our Office contacted the Department of Homeland Security this week regarding Razo's immigration status, it took two days to finally receive confirmation of Razo's illegal status," the sheriff said.
Dunlap said his deputies did everything they could legally do in regards to Razo.
The U.S. Department of Homeland Security gave Fox 8 the following statement on Wednesday:
DHS is closely monitoring this case and coordinating with local authorities. Following the completion of his criminal proceedings and any sentence imposed by the court, ICE intends to take custody of Mr. Razo-Ramirez and pursue his removal from the United States.

The Administration has set enforcement priorities to make sure our resources are focused on apprehending and removing convicted criminals, gang members, recent border crossers, and the most significant threats to public safety and national security. Through the Priority Enforcement Program, we are working with state and local law enforcement every day to ensure that these individuals are taken into federal custody to be removed from the country. These efforts to keep our communities safe and our nation secure are essential to our mission.

Border Patrol agents interviewed this individual via telephone at the request of the Lake County Sheriff's Office on July 7, 2015. During that interview, Razo was uncooperative and the agents were unable to determine his immigration status. Without such a determination, the agents had no legal basis to file a detainer to hold the subject. Although the agents offered to meet with the deputies on site and interview the subject in person, the offer was declined and the subject was released.
Continuing coverage of the story here