This is an archived article and the information in the article may be outdated. Please look at the time stamp on the story to see when it was last updated.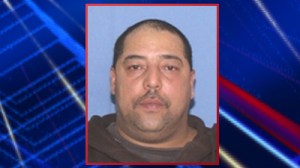 CLEVELAND — A man wanted in the 1993 rape of a woman was apprehended by U.S. Marshals Tuesday morning.
Elias Acevedo, 49, was arrested sometime after 8 a.m. in the 2300 block of Seymour Avenue — the same street where Ariel Castro allegedly held three women captive for a decade.
U.S. Marshal Pete Elliot said the following about Acevedo's arrest:
"The citizens of Seymour Avenue witnessed the arrest of another sexual predator with a violent history of preying on women. We made all of our resources available when it was revealed that Acevedo was in the area. Thanks to the cooperation of Sheriff Frank Bova and the numerous law enforcement agencies within the Task Force, a rape suspect who eluded capture for nearly 20 years can now be brought to justice."
Acevedo was convicted of sexual battery in August of 2003. He was required to register as a sex offender.
Investigators said he failed to file a change of address in May, which prompted the sheriff's office to issue a warrant for his arrest.
Then, on June 6, Acevedo was linked by DNA to a cold case rape from 1993. Agents from the Ohio Bureau of Criminal Investigation (BCI) used forensic evidence to identify Acevedo as the suspect.
Members from the U.S. Marshals Violent Fugitive Task Force, Cuyahoga County Sheriff's Office, and the Cleveland Division of Police assisted with his arrest.
Acevedo is being held in the Cuyahoga County Jail.