This is an archived article and the information in the article may be outdated. Please look at the time stamp on the story to see when it was last updated.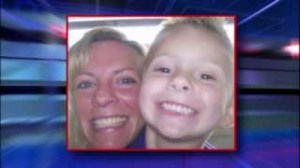 TALLMADGE, Ohio — The sentencing phase begins Monday for the man convicted of killing his girlfriend and their five-year-old son.
Daniel Tighe was found guilty last month of aggravated murder, murder, tampering with evidence, domestic violence and gross abuse of a corpse.
He could face the death penalty.
Wendy Ralston, 31, and Peyton, 5, were found dead in a wooded area behind a home on Stone Creek Drive in August 2013. They'd been missing since July 23.
Watch the report that Fox 8 ran after Tighe's arrest: