This is an archived article and the information in the article may be outdated. Please look at the time stamp on the story to see when it was last updated.
WILLOUGHBY, Ohio– The couple who pleaded guilty to abandoning a sick dog were sentenced in Willoughby Municipal Court on Thursday.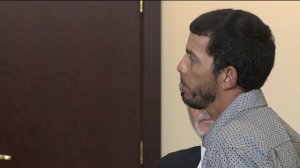 Alvaro Torres, 40, of Willoughby, changed his plea last month to guilty on charges of cruelty to a companion animal, also known as Goddard's Law. He was given 180 days in jail, but he will serve four in the Lake County Jail.
Torres was also ordered to pay $1,390 in restitution and a $150 fine. He will be on probation for 12 months and cannot have a pet.
"I mess up. I regret it. If I could take it back, I would," Torres told the judge.
His wife, Heather Torres, was sentenced to pay the same restitution and fine on one count of attempted cruelty to a companion animal. Her 90-day jail sentenced was suspended and she was ordered to complete 40 hours of community service. She is not permitted to own a companion animal while she is on probation.
Police said the dog was left in a wooded area near Erie Road with a cage and pillow, and no food or water. She was found on Dec. 4 in near-freezing temperatures and taken to the Lake County Dog Shelter, where she was named Lucy.
A humane officer was in tears as she described the dog's conditions. She was in poor health, had a tumor on her neck, and was stained with blood and urine. Lucy is now in a new home.
The attorney for the Torres family said the dog was kept in the garage and killed the family's other dog.
"They were not intending to kill the dog," the attorney said. "They were good pet owners. This was a terrible lack in judgement."
Continuing coverage of this story here