CLEVELAND, Ohio (WJW) - A man accused of raping a woman at Edgewater Park is in custodyy after multiple agencies were searching for him on Friday afternoon.
Cleveland Metroparks police were working with the U.S. Marshals to find Ambus Joe Jr. Shephard.
He is a suspect in an assault, kidnapping, and rape that happened at the dog beach at Edgewater Park Sunday.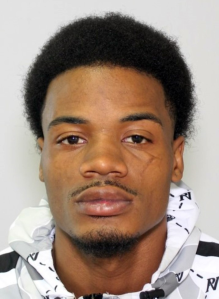 The attack happened around 11 a.m.
The person who called police told them they found the victim on the dog beach.
The victim told police she was kidnapped by a man who hit her in the head with a rock. She said she was with him prior to the incident.
Police found a clump of hair with blood on it on the beach that appeared to be from the victim along with other evidence.
The victim was taken to the hospital.
Shephard was developed as a suspect.
According to police, Shephard is known to frequent the Detroit-Shoreway neighborhood, typically on foot. He and the victim were spotted in multiple locations in the area of 7500 block of Detroit Road prior to arriving at Edgewater Beach.
Police say Shephard has violent tendencies and describes himself as a martial arts instructor.  He is known to possess firearms.
Around 1:30 p.m. Friday, Cleveland Metroparks police told FOX 8 Shephard was arrested without incident.
More information will be provided as it becomes available.