This is an archived article and the information in the article may be outdated. Please look at the time stamp on the story to see when it was last updated.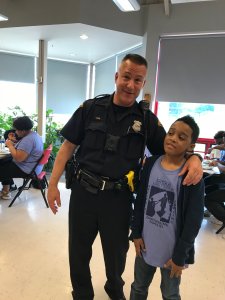 PARMA, Ohio– As Northeast Ohio mourns the loss of a Mentor police officer killed in the line of duty, local police and a citizens group spent a day surprising kids with random acts of kindness helping them to see law enforcement in a positive light.
The events had been scheduled long before the Mentor officer's death over the weekend.
The driving force behind this was the citizens group, Sea of Blue, formed a few years ago to provide community support to police. Founder Mary Jo Graves said this was the fourth year for the day of random acts of kindness.
The group teamed up with the Cleveland Police Foundation, the Parma Patrolman Association and officers in Cleveland and Parma.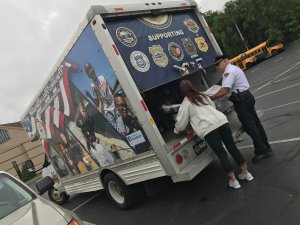 At the Fatima Family Center on East 66th Street in Cleveland, 150 kids enjoyed breakfast cooked and served by officers and volunteers from the Sea of Blue.
Meantime, Parma police on patrol passed out 80 gift bags, plus baseballs, basketballs and gift cards.
Among those in Parma taking part, Sgt. Dean Leon. His brother was a Cleveland Police officer killed in the line of duty in 2000. The random acts were carried out on the anniversary of Wayne Leon's death.
Organizers said they also received donations from Shynok Party Center to help do all that they did.