This is an archived article and the information in the article may be outdated. Please look at the time stamp on the story to see when it was last updated.
CLEVELAND – The Cleveland Browns lost to the Buffalo Bills Sunday by a score of 33-13.
And because of that, Fox 8's Scott Sabol's beard has another week to live.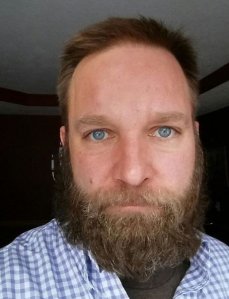 Waaayyyyy back during the start of the Cleveland Browns' season, Scott vowed to grow out his beard until the team won their first game. Who knew?
And now we come to week 14, or Day 101 of the Beard Chronicles, as it has become known:
[protected-iframe id="26542085b0a57e030f15f9a48cf42364-28572381-80973872″ info="//platform.instagram.com/en_US/embeds.js" class="instagram-media"]
Unfortunately my "Browns 0-for" beard lives for yet one more week. Today is day #101. If they go… https://t.co/f0mub8Esfy

— Scott Sabol, Meteorologist CBM/CCM (@ScottSabolFOX8) December 18, 2016
And the beard is getting famous! Earlier in the season, Sports Illustrated posted a story on its website about Scott's commitment as did ESPN, The Weather Channel, and Fox Sports .
**Complete beard coverage, here**