This is an archived article and the information in the article may be outdated. Please look at the time stamp on the story to see when it was last updated.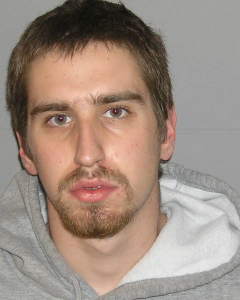 MANSFIELD, Ohio -- At least one school in the Mansfield area is closed today as authorities search for a man who has been eluding the FBI in several states for months.
St. Mary's School has been closed due to the manhunt. Madison Local School District is also closed due to "security concerns in the district."
Lucas Local School District is also closed.
The U.S. Marshals, FBI, and U.S. Secret Service are asking for the public's help in locating Shawn Christy, 27, a Pennsylvania man who is wanted for threatening the president and other elected officials.
He is considered armed and dangerous.
Authorities say Christy has multiple state arrest warrants in Pennsylvania for burglary, probation violation, and failure to appear for an aggravated assault case.
The U.S. Marshals say Christy has threatened to use "full lethal force on any law enforcement officer that tries to detain me."
A federal warrant was issued on June 19 for the suspect in connection to Facebook threats to the Northampton County district attorney, stating, "Keep it up Morganelli, I promise I'll put a bullet in your head as soon as I put one in the head of President Donald J. Trump."
On Sunday, authorities say Christy stole a truck from the area of McAdoo, Pennsylvania. He crashed along I-71 in Mansfield at around 4:45 p.m., as first reported by the FOX 8 I-Team.
He took off running after the crash; authorities searched for him on 71, north of Route 13.
The stolen vehicle was recovered by the Ohio State Highway Patrol.
Christy is 5'10", weighs 160 lbs., and has a tattoo of a cross on his right upper arm; according to the press release, he speaks with a noticeable lisp and claims to be a survivalist.
The U.S. Marshals say he should be considered armed and dangerous, and citizens in the Mansfield area should use caution. Homes and cars should remain locked.
Call authorities right away if you see him.  You can call 911 or the U.S. Marshals direct at: 1-866-4-WANTED or text keyword WANTED and the tip to TIP411 (847411). Federal agents are offering a cash award of up to $20,000 for information leading to the direct arrest of Christy. Any information will be considered confidential.