This is an archived article and the information in the article may be outdated. Please look at the time stamp on the story to see when it was last updated.
CLEVELAND, Ohio — Sixteen members of a breakaway Amish community are being resentenced in Cleveland this afternoon after a federal appellate court overturned their hate crimes convictions.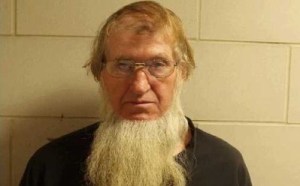 Sam Mullet Sr. and 15 of his followers were convicted more than two years ago of cutting off the hair and beards of rivals in their community. Mullet, who originally received a 15-year sentence was resentenced to 129 months, or nearly 11 years in prison. He's currently serving time in a federal prison in Texas.
Eight of the 16 already have served their sentences and can't be returned to prison.
According to the U.S. Attorney's Office: Johnny S. Mullet, 41; Lester Mullet, 30, of Hammondsville, Ohio; Levi F. Miller, 56; and Eli M. Miller, 35, received 60 months.  Daniel S. Mullet, 40; Lester Miller, 40; and Emanuel Schrock, 46, received 43 months.  Raymond Miller, 30, of Irondale, Ohio; Linda Shrock, 47; Freeman Burkholder, 34, of Irondale; Anna Miller, 35; Elizabeth A. Miller, 40, of Irondale; Emma J. Miller, 40; Kathryn Miller, 25, of Irondale; and Lovina Miller, 35, all of whom had already completed previously-imposed prison sentences, received time served.
Federal prosecutors alleged the cuttings were meant to shame, insult and terrorize the victims. Mullet and his followers were convicted of religious hate crimes and conspiracy.
But in August, the Sixth Circuit Court of Appeals threw out the hate crime convictions on the grounds that the judge gave the jury faulty instructions.
Federal prosecutors consider Mullet a dangerous cult leader, who was seeking revenge against anyone who disagreed with him.
Stick with Fox 8 and Fox8.com for more.
Read much more on the case here.