This is an archived article and the information in the article may be outdated. Please look at the time stamp on the story to see when it was last updated.
CLEVELAND--The Greater Cleveland Regional Transit Authority released its findings in the investigation of former board president George Dixon III on Tuesday.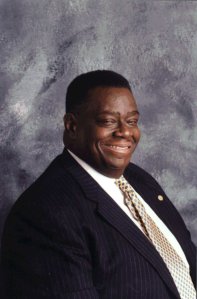 Dixon improperly received more than $1.1 million in health care benefits and unpaid premiums provided by the RTA over a 24-year period, the transit authority said in a news release. He's also accused of failing to reimburse RTA for extensive personal use of his work-issued cell phone for 10 years.
South Euclid Mayor and RTA Board of Trustees member Georgine Welo said Dixon abused the public's trust for personal benefit.
The Cuyahoga County Prosecutor's Office has held meetings with RTA staff and auditors regarding the Dixon matter, and offered advice on the ongoing investigation, the FOX 8 I-Team learned. Prosecutors are waiting for the RTA's final report before moving forward.
Dixon stepped down in March, at the request of the board. He was appointed to the board of trustees in 1992 and became president two years later.