This is an archived article and the information in the article may be outdated. Please look at the time stamp on the story to see when it was last updated.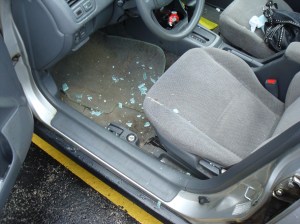 BATH TOWNSHIP, Ohio — A woman said she was on the receiving end of a frightening road rage incident that left her showered in broken glass from her own vehicle.
According to a Bath Township police report, the woman was driving on I-77 northbound near SR 18 Thursday when she noticed another driver weaving in and out of traffic.
He allegedly tailgated her until he could move into the lane next to hers, at which time he punched out her passenger mirror while the cars were still moving.
The woman exited at Ghent Road and was stopped for the traffic light when the situation continued to escalate.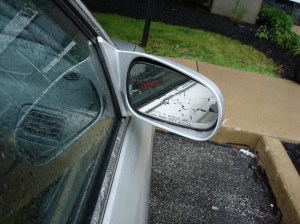 The man allegedly got out of his vehicle and grabbed the edge of her driver side window, which was slightly cracked, and broke out the entire piece of glass.
It shattered inside the car and all over the victim.
The man also called the woman a derogatory name, the report stated.
The woman managed to get a partial license plate number and described the other vehicle as a silver Volvo.