This is an archived article and the information in the article may be outdated. Please look at the time stamp on the story to see when it was last updated.
SANDUSKY, Ohio – Someone stole a 4H participant's quilt from the Sandusky County Fair last week.
The fair was held from August 21-26th at the Sandusky Fairgrounds.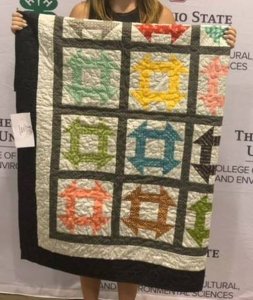 The Sandusky County 4H Advisory Committee is offering a $250 reward for any information that leads to the return of the quilt, which was "stolen from a young lady at the fair.."
The Sandusky County sheriff's department is asking that anyone with  information to contact them at 419-334-6457.