This is an archived article and the information in the article may be outdated. Please look at the time stamp on the story to see when it was last updated.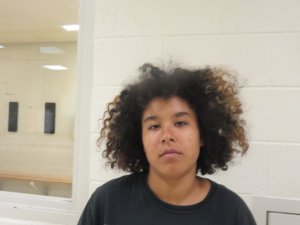 CLEVELAND, Ohio — A reward is being offered for information leading to the arrest of a woman who did not show up for sentencing after admitting to killing a puppy.
Deanna Caraballo,19, pleaded guilty earlier this year to cruelty to animals, which is a felony. Police say she slammed an 8-week-old puppy to the ground and killed it on Sept. 16.
Caraballo was set to be sentenced under Goddard's Law at 10 a.m. Monday but did not show up. A warrant was then issued for her arrest.
Paws Ohio is offering a $500 reward for any information that leads to the arrest of Caraballo.
Anyone with information is asked to call 216-505-9214.
To donate to the reward fund, click here.