This is an archived article and the information in the article may be outdated. Please look at the time stamp on the story to see when it was last updated.
CLEVELAND - There is now a reward up to $5,000 dollars for information that leads to the arrest and or conviction of Donnell Lindsey, according to the U.S. Marshal's Office.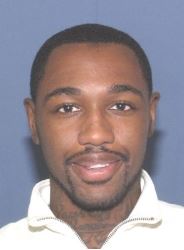 Donnell Lindsey, aka "Nell," is wanted for 3-year-old Major Howard's death.
**See a previous report above**
Major was killed in a drive-by shooting in September on East 113th Street as he sat in a car.
According to Cleveland police, a woman and Major were sitting in the parked vehicle when another car pulled up and someone started shooting. The woman was hit once in the thigh, and Major was shot in the chest.  He died at MetroHealth Medical Center later.
Lindsey is accused of "shooting at the victim and other persons repeatedly."
For more on this story, click here.