This is an archived article and the information in the article may be outdated. Please look at the time stamp on the story to see when it was last updated.
CLEVELAND-A new beginning for a horse who was found malnourished more than 3 years ago.
Jakar is the newest member of the Cleveland Division of Police Mounted Unit.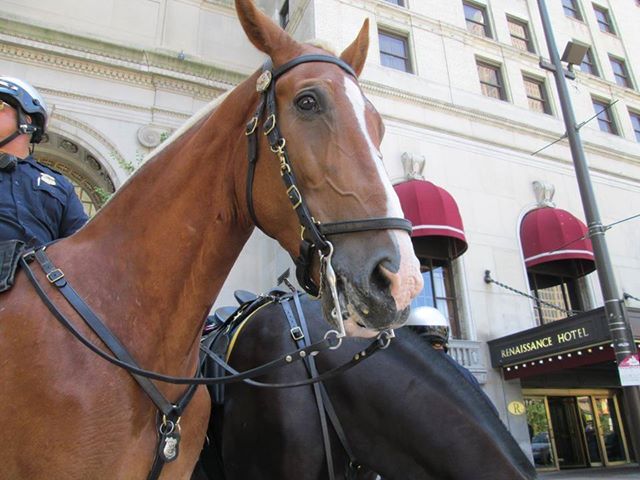 Back in 2012, he was auctioned off a boarding truck meant to take him and other horses to slaughter.
A young woman attending the auction felt compelled to save his life.
According to Cleveland Police, the horse was eventually adopted by Beverly Ball who said she knew underneath his broken spirit was a gem waiting to be revealed.
She named him Jakar, which means "compelling love."
His curious and friendly personality convinced Beverly that he would be a good mounted police horse. Ball decided to donate him to the Cleveland Police Mounted Unit.
Jakar can be seen patrolling the neighborhoods throughout Cleveland and is often found on Public Square.
**Read more on Jakar's story below**
Funding to provide for the care of all of the horses is donated by the Friends of the Cleveland Mounted Police.
For more information, click here.