This is an archived article and the information in the article may be outdated. Please look at the time stamp on the story to see when it was last updated.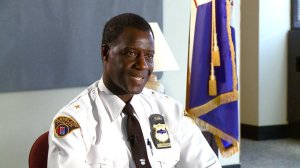 CLEVELAND – The entire country has been complimenting the Cleveland Police force for the amazing job they did during the RNC.
This morning, Cleveland Police Chief Calvin Williams and several of his brave officers were on FOX 8 News in the Morning.
We talked to them about what it took to keep Cleveland safe during the RNC and thanked them for a job well done.