This is an archived article and the information in the article may be outdated. Please look at the time stamp on the story to see when it was last updated.
NORTH RANDALL, Ohio– As officials investigate an arson at the old Randall Park Mall on Thursday night, a local photographer is giving us a look at both before and after the fire.
Seph Lawless told FOX 8, you can see the burned up movie theater seats in one of the photos he shared with us; other photos show inside the theater after it was closed and before the fire started.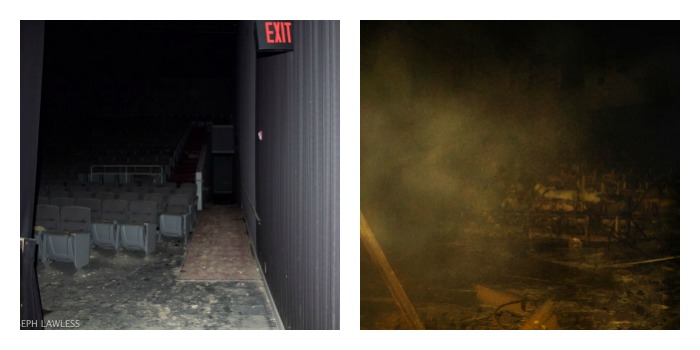 The mall has been vacant for years. In 2014, portions of it were demolished.
The blaze started around 10 p.m. Thursday, and at one point, the flames were extensive. Despite that, crews were able to put the fire out within a half hour. There were no injuries reported. A sign at the scene states the fire was an arson.
**More on the fire here**
**See Lawless' photos above; watch his video below**
**More on Seph Lawless here**