This is an archived article and the information in the article may be outdated. Please look at the time stamp on the story to see when it was last updated.
WARREN, Ohio– Two-year-old Rainn Peterson will remain with her great-grandparents, following a custody battle.
That decision came down Tuesday afternoon as the mother of the toddler who was missing for two days was in court battling for custody. Brandi Peterson said she hasn't been allowed to see her daughter for more than a half hour or alone since the toddler was rescued. She said Children Services wants to give custody to her grandparents.
When asked if she was going to be asking for custody she said, "Yes." Two-year-old Rainn Peterson was found in a field off Peck Leach Road Sunday night– about 1,000 feet from where she wandered off Friday from her grandparents' home.
The grandparents said the grandmother, Dora Mae Peterson, spent the night with Rainn who is doing better. Dora Mae did want to thank all the searchers,  but did not want to discuss the custody issue.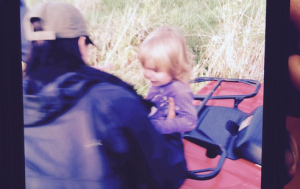 The toddler is being treated at St. Joseph's Hospital for dehydration, cuts, poison ivy and severe diaper rash. The Trumbull County sheriff has said family members are not suspects at this time, but Brandi believes she is being treated like a suspect.
The father of  Rainn, Nicholas Martin, of Cleveland, also appeared at Trumbull County Family Court on Tuesday. He would not say if he would be fighting for custody, but said he wanted to thank everyone who searched for his daughter.
Sheriff Tom Altiere said they are still trying to sort out exactly how the toddler got out of the home.
Stay with FOX 8 News and fox8.com for the latest details. CLICK HERE for continuing coverage.