This is an archived article and the information in the article may be outdated. Please look at the time stamp on the story to see when it was last updated.
BROOKYLN, Ohio– The crash that killed a 20-year-old Cleveland woman remains under investigation as the other driver recovers.
Police said Mark Rafter, 49, of Brooklyn, was driving the wrong way on Interstate 480 early Sunday morning when he hit another car. Kayla Coates' Ford Fiesta sustained heavy damage on the driver's side while Rafter's track was overturned.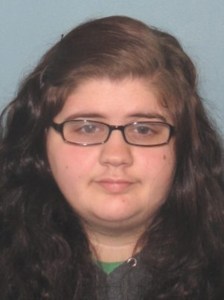 Coates, a student at Baldwin Wallace University who was driving to work, was pronounced dead at the scene.
Rafter was seriously injured and taken to MetroHealth Medical Center, where he remains.
When the Brooklyn Police Department is finished with its investigation, the case will be turned over to the Cuyahoga County Prosecutor's Office to determine charges.
To donate to a GoFundMe account for Kayla's funeral expenses, click here.