This is an archived article and the information in the article may be outdated. Please look at the time stamp on the story to see when it was last updated.
CLEVELAND– Elias Acevedo has been indicted on 293 counts, including four counts of aggravated murder.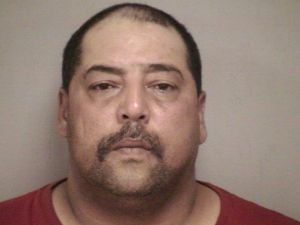 Last week, the FBI's Violent Crime Task Force said they determined that Acevedo, 49, of Cleveland, murdered his neighbor, Pamela Pemberton. Pemberton's body was found in Cleveland near Clark Field on October 24, 1994.
The FBI said he's also been linked to the disappearance of Christina Adkins.
The pregnant woman was last seen in 1995. A search last week along local highways turned up remains but those remains still have to be identified. Authorities said an identification card belonging to Christina Adkins was found near the remains.
The 293-count indictment against Acevedo also includes 173 counts of rape and 115 counts of kidnapping.
Authorities said Acevedo became a suspect in these cases after a special task force re-examined the disappearance of other women from the Seymour Ave. area in the aftermath of the Ariel Castro case.
Acevedo is set to go to trial in December on a rape case from 1993 and has several prior convictions, including one for sexual battery.
*CLICK HERE for continuing coverage.