This is an archived article and the information in the article may be outdated. Please look at the time stamp on the story to see when it was last updated.
CLEVELAND -- An armed and dangerous suspect is still on the loose with a 35-year-old female hostage, Cleveland police confirmed Sunday.
It all started as a double shooting and kidnapping Saturday morning on Cleveland's east side.
Police believe Derrick Hudson, 35, is holding Kenya Pierce, 35, hostage.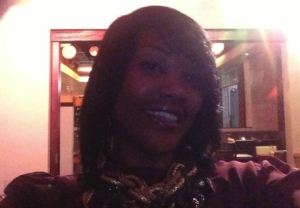 "The suspect is extremely dangerous and is armed," said Chief Michael McGrath, of the Cleveland Police Department.
Cleveland police are working with the FBI, trying to find Hudson.
Authorities tell Fox 8 Hudson is a suspect who has served time for killing before. According to police, that crime is directly related to Saturday's kidnapping victim, Kenya Pierce.
"He was recently, this year, released from prison, after serving a ten-year sentence for manslaughter. That incident involved the homicide of the boyfriend of our current victim, Ms. Pierce," McGrath said.
Police tell Fox 8 Pierce was violently taken and dragged from her Chesterfield Avenue home just after 9:45 a.m. Saturday.
"He forced her into a vehicle and left the scene. We're not sure which direction," said Commander Wayne Drummond, of the Cleveland Police Department.
Before the abduction at gunpoint, police said Hudson shot his own aunt and uncle.
Ethel Munds, 52, was shot in the leg and Andre Munds, 55, was shot in the chest. Both are landlords at the multi-family home. Sunday morning, Andre was listed in critical condition at MetroHealth Medical Center, and Ethel had been treated and released.
"We know that this is a violent individual and we want to get him off the street before he hurts anyone else," Commander Drummond said.
Police said Hudson got away in a 2007 red Dodge Magnum with the license plate FHY4340. Police also said the vehicle is damaged on both sides.
"As he [Hudson] was backing out of the location on Chesterfield, he hit a tree and damaged her vehicle," McGrath said.
As of Saturday evening, police had set up a virtual command center at the 5th District branch of the Cleveland Police Department.
Police tell Fox 8 they received a tip that Hudson was spotted at some point at E. 105th Street and St. Clair Avenue. When they got to the area, they found no sign of the suspect.
Police need the public to call in leads if someone sees the vehicle or suspect in question.  Call police right away if you see anything suspicious.
Click here for continuing coverage on this story.