This is an archived article and the information in the article may be outdated. Please look at the time stamp on the story to see when it was last updated.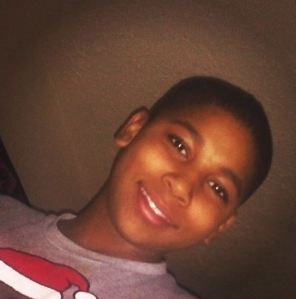 CLEVELAND, Ohio — Cleveland Police Patrolman's Association President Jeff Follmer tells Fox 8 News that the officer-involved shooting  of a 12-year-old was caught on surveillance video.
Tamir E. Rice, 12, died Sunday after being shot in the abdomen in the playground of Cleveland's Cudell Recreation Center Saturday evening.
Police were called to reports of a male waving and pointing what appeared to be a gun at people in the playground.
Follmer said when officers arrived at the scene, they commanded the boy put his hands up.
"As they approached the male, they are screaming at him put your hands up, put your hands up, they don't want his hands to go anywhere down by the waistband," said Follmer.
Instead, police say he reached into his waistband for what appeared to be a gun, and an officer fired at him.
Police then learned Rice had been in possession of an airsoft gun.
Follmer said he believes age did not make a difference in this situation.
"I can tell you the officer that fired had no clue that he was 12, he just thought it was an older male — there was more concentration on his hands because we are taught in the academy that hands will kill you," he said.
Follmer said the officer who shot at Rice had been on the police force for less than one year "but is a good cop" and "thoroughly trained." The other officer involved has been on the force for several years.
Follmer said the incident was caught on the rec center's surveillance video, and he believes it will be released on Monday. He said he felt the officers' actions were justified.
"You feel bad after the fact that it was a 12-year-old, nobody wants to shoot a 12-year-old especially when they are holding a fake gun, but that's not the perception the officers had at that time," said Follmer.
Meanwhile, Rice's family has retained an attorney who will act as their spokesperson.
Attorney Tim Kucharski said Sunday "this family deserves a thorough investigation."