This is an archived article and the information in the article may be outdated. Please look at the time stamp on the story to see when it was last updated.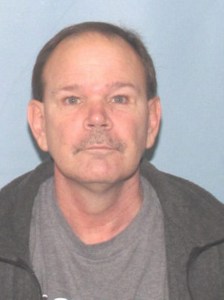 PERRY TWP., Lake Co. -- The man killed by a sheriff's deputy Thursday night "savagely" stabbed his wife and was shot after wielding what turned out to be an airsoft pistol type weapon, authorities said Friday.
Just after 10 p.m. Thursday, the Lake County Sheriff's Office got a 911 call from a female saying she'd just been stabbed multiple times and needed to be rescued.
When deputies arrived to the 2925 River Road home, they found the suspect, Thomas Hirko, 54, with what appeared to be a gun outside of the home.
Investigators say one of the deputies repeatedly ordered Hirko to drop the weapon, which he did not do.
When Hirko raised the gun again toward a deputy, the deputy fired four times. Hirko was hit twice. He was taken to the emergency room where he was pronounced dead.
The stabbing victim, Hirko's wife, Lorrie Osborne-Hirko, 55, was taken to the hospital with stab wounds to her back and chest. She is expected to survive despite "severe" injuries.
Lake County Sheriff Daniel Dunlap said at a press conference that while Hirko appeared to have a real gun, it was determined he had an airsoft pistol.
At one point, Hirko "stated something to the nature that it's time to die. We don't know if that meant it was time for Mrs. Hirko to die or time for him to die or time for both to die. But a statement...was made," Dunlap said.
Dunlap said Hirko has somewhat of a violent history. In 2003, police were called because Hirko had barricaded himself in a home and said he would commit suicide if any officers tried to reach him.
According to a Willowick police report, Hirko was "highly intoxicated" during the barricade incident and stated he "advised he will kill himself if officers attempt entry."
Regarding Thursday night's shooting, Dunlap said "the deputy was forced to make that tough decision and fired upon him, striking him twice." He said it "doesn't appear" that any policy was violated, but detectives are still investigating what happened.
A total of three deputies were involved in the incident, and their names are not yet being released. Only one fired shots.
The deputies involved in the shooting have been removed from shift duties in keeping with the sheriff's office policy protocols regarding deadly force incidents.