This is an archived article and the information in the article may be outdated. Please look at the time stamp on the story to see when it was last updated.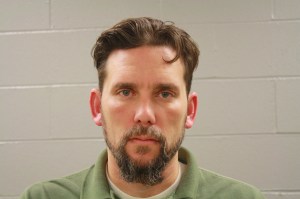 ST. CHARLES COUNTY, Missouri– Authorities are releasing more information after Alexis Boroviak, a teenager who went missing from her Brooklyn, Ohio, home, was found safe in Missouri on Tuesday afternoon.
According to a press release from Brooklyn police, a fake Facebook page was used to find Alexis' location in Missouri. Alexis was found in a Marthasville, Missouri home around 4:30 p.m. Tuesday afternoon and Chris Schroeder, 41, was arrested.
Schroeder has been officially charged and is being held at a Missouri jail on $10,000 dollars bond.
After she was found, Alexis spoke to an FBI agent about what happened while she was allegedly held against her will in the Marthasville, Missouri, home.
In the criminal complaint, Alexis shares details of how she met the man who allegedly kept her in the Missouri home and shares details of what happened while they were together.
Alexis told the FBI agent that she met Schroeder through an Internet chat forum, sometime in October or early November. She said she told Schroeder she was not happy at home and that is when he offered to pick her up and help her. Alexis said she told Schroeder during one of their chats that she was only 15.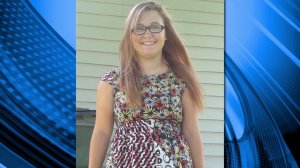 According to authorities, Alexis said Schroeder picked her up near her home on November 8 and when she got into his vehicle, she said Schroeder had her remove the SIM card from her phone and he broke it into pieces. She says he then told her to turn off the battery. Alexis said she did not know where Schroeder lived or where she was being taken.
When Alexis and Schroeder arrived in Missouri, she said she was not allowed to use the Internet or phone unless she asked first.
According to Alexis, Schroeder told her not to tell anyone her real name. He also allegedly told her to change her hair by cutting or coloring it and also said she needed to lose weight.
Alexis said she wanted to leave, but was afraid of Schroeder since he had guns in the house.
When police found Alexis in the home, Schroeder told authorities that he believed she was 18 and that someone else had brought her to Missouri from Ohio.
Police searched Schroeder's vehicle, finding a McDonald's receipt from Ohio. Schroeder had also received a traffic ticket in Ohio and it was dated November 8.
Several vigils were held for Boroviak by her friends and family while she was missing, and actor Nicolas Cage held her missing poster for a photo while filming a movie in Lorain County.
Just yesterday it was announced that Crime Stoppers was offering a $2,500 reward for information in the case.
Stick with Fox 8 and Fox8.com for more.