This is an archived article and the information in the article may be outdated. Please look at the time stamp on the story to see when it was last updated.
RAVENNA, Ohio-- Ravenna police and the Portage County Sheriff's Office are investigating a deadly shooting Wednesday afternoon.
The shooting happened on Henderson Road in Ravenna Township at about 2:23 p.m., police said. A man is dead and a woman was injured in the shooting.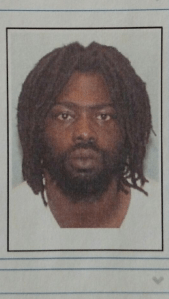 A suspect has been identified as David Darnell Calhoun, Jr. Authorities released a photo of Calhoun and said he should be considered armed and dangerous.
Ravenna High School was placed on lockdown. Once it was lifted, students were allowed to leave with officers at the school.
"Law enforcement officers along with school officials are escorting students to their vehicles. Buses, which were initially instructed to stop their routes and take students to a safe location have resumed dropping off students at their stops," police said. All students are safe, but may be delayed getting home.
The Ravenna Police Department is asking residents to stay indoors.