This is an archived article and the information in the article may be outdated. Please look at the time stamp on the story to see when it was last updated.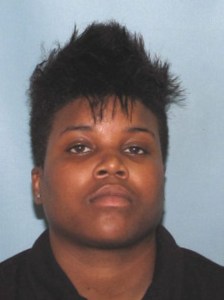 LORAIN, Ohio — A woman wanted in the shooting deaths of two men in a Lorain home early Thursday morning, has surrendered to authorities.
Officials tell Fox 8 News that 24-year-old Donna Brown, of Lorain, turned herself into the Lorain Police Department at approximately 6 p.m. Thursday. Brown was alone when she surrendered.
According to Lorain Police Lt. Mark Carpentier, officers were called to a home at 1522 West 23rd Street early Thursday morning.
Carpentier says two Lorain men — Dale Linder, 20, and Justin Linder, 22, were found dead inside the home. Both had been shot.
Relatives and friends say both brothers had been outstanding football players at Lorain High School. Neighbors say the family held an Independence Day party on Wednesday, but they noticed nothing unusual.
"They did like a barbeque or something, like the Fourth of July, but I didn't hear any commotion or arguing," said Nicole Campbell. "Everything seemed normal. They were hanging outside like they usually do, and the next thing I know, there are police cars, everything."
"They were just very good people; they didn't bother nobody," said Dejuan Jones.
Police say Brown is believed to have fatally shot the two men. Her relationship to the men was not immediately clear.
Anyone with information on this case can contact Detective Steyven Curry at (440) 204-2166, or the Lorain Police Department at (440) 204-2100.
A $2,000 reward was earlier being offered for information leading to Brown's arrest.
Stay with Fox 8 News for additional details as they become available.