This is an archived article and the information in the article may be outdated. Please look at the time stamp on the story to see when it was last updated.
[protected-iframe id="e1294716c6fb22bf93154ec17481be1a-28572381-29052445″ info="//cdn2.trb.tv/iframe.html?ec=Z2bXNhaDE6YAWfzcK1ggQ3NtXTb2wTnF&pbid=71fea79861d14fce867bc2d59a66edd8&pcode=hpOTQyOnmbX84Mb9rpsdJwTfN9uo" width="750″ height="390″ frameborder="0″ allowfullscreen=""]
NEWARK, New Jersey — A school bus driver was arrested after she overdosed while driving and crashed into a tree, Newark police said.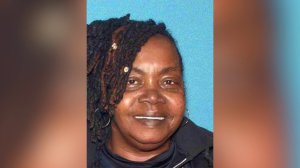 The driver, Lisa Byrd, was transporting a dozen students from 14th Avenue School in Newark when the vehicle crashed into a tree on Wednesday, officials said in a statement.
When first responders arrived, police said they revived the 57-year-old woman with Narcan — a drug that instantly reverses the effects of overdose from heroin and other opioids.
The special needs students, ages 5 to 13, were not injured, PIX11 in New York reported.
Byrd, who was taken to a local hospital, is facing 12 charges of endangering the welfare of a child, driving while impaired and possession of drug paraphernalia, police said.
It was not immediately clear whether Byrd has an attorney.
*Click to read more from our sister station PIX11
"Endangering the lives of Newark children is something we will not tolerate," said Newark Mayor Ras J. Baraka in a statement. "We are grateful that none of the students were injured and that no other residents were harmed due to this incident."
The company employing the driver, F&A Transport, has been "removed from transporting children" until an investigation is completed, Newark Public Schools said in a statement.
CNN has reached out to the company for comment.
According to PIX11, Byrd had her driving status suspended from 1996 – 2006.
She had contraband and drug paraphernalia on her, PIX11 reported.