This is an archived article and the information in the article may be outdated. Please look at the time stamp on the story to see when it was last updated.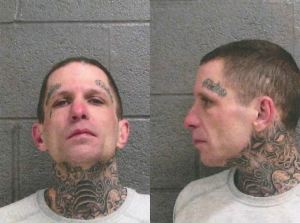 ELYRIA, Ohio (AP) — Police believe a man who allegedly robbed two banks in the past week also is responsible for calling in a bomb threat to a local high school.
Police in Elyria said 40-year-old Brett Benson of Avon was caught walking along a roadway Monday with a large amount of money after a man matching his description held up a bank.
After further investigation, police charged Benson with robbing another bank last Wednesday and making a bomb threat to Elyria High School on Monday that led to the school being evacuated.
Benson, who has an extensive criminal record, was charged with two counts of aggravated robbery and one count of inducing panic. Online jail records did not list an attorney for him.
Copyright 2014 The Associated Press. All rights reserved. This material may not be published, broadcast, rewritten or redistributed.