This is an archived article and the information in the article may be outdated. Please look at the time stamp on the story to see when it was last updated.
HIGHLAND HEIGHTS, Ohio-- Highland Heights police are looking for a suspect who took an SUV with two young children in it in December.
A forensic sketch artist did a drawing of a potential suspect.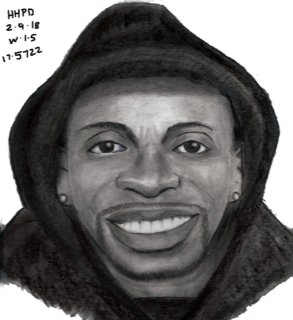 And the father of the boys is hoping the suspect is caught soon. Derek Driskell, 33, told us, it was a nightmare he will never forget.
It happened December 15 around 8:45 p.m., when Driskell stopped at a fast food restaurant in Highland Heights to get take-out. He said it was cold, and the boys were in the car watching movies so he thought he could run in, get the food, and run out.
He said he was in line and kept looking outside to check on his two boys, ages 3 and 7.
"I saw the suspect. He was a young African-American male. He saw me and laughed and kept driving," Driskell told FOX 8 during an interview last month. "I was hanging on the door and getting dragged. I thought he was going to wreck and I didn't want the car crashing with the kids in it, so I let go. I literally fell in the middle of the street."
**Watch Peggy's past interview in the video, above**
Driskell ran to a nearby gas station and called police.
A few minutes later, the 3-year-old was forced out of the car. Erin Veshaj was driving on Wilson Mills Road and saw the boy in the middle of the busy street.
About 30 minutes later the 7-year-old boy was forced out of the car. He was found in a neighborhood on Cleveland's east side. A woman brought him to Cleveland's Fifth District Police Station.
Anyone with information may contact the Highland Heights Police Detective Bureau at 440-442-8825.