This is an archived article and the information in the article may be outdated. Please look at the time stamp on the story to see when it was last updated.
ROCKY RIVER, Ohio — Criminal complaints were filed with the Rocky River Municipal Court Friday for Cleveland Indians relief pitcher Chris Perez and his wife, Melanie Perez, for misdemeanor possession of controlled substance.
Chris and Melanie Perez turned themselves in on Thursday to Rocky River police after they were both served with the complaints.
They were released on personal bond.
This comes after investigators tracked a package they believed to contain marijuana to the home Perez rents on Parklane Drive in Rocky River.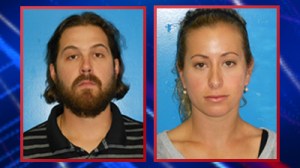 Evidence has been examined by BCI and was determined to be marijuana with a total weight of 163.9 grams, according to Rocky River police.
Fox 8 News learned more details about the contents of the package.  Click here to read more.
"Clearly we take these matters seriously and are disappointed whenever there is any negative attention brought to the Indians organization or one of our players," said Cleveland Indians GM Chris Antonetti in a statement Friday.  "We understand and respect that there is an ongoing legal process that we will allow to evolve."
An arraignment for Chris and Melanie Perez was scheduled for June 19 at 9 a.m.
*Click here for extended coverage on this story …
(Fox 8's Peggy Sinkovich and P.J. Ziegler contributed to this report.)