This is an archived article and the information in the article may be outdated. Please look at the time stamp on the story to see when it was last updated.
BROOKLYN, Ohio -- Alexis Boroviak, a teenager who went missing from her Brooklyn, Ohio, home in early November, has been found safe in Missouri.
According to a release from Brooklyn Police Department, Boroviak was found last night in Warren County. She was in good condition, according to police.
The release states that police are working with the Internet Crimes Against Children Task Force in the case as authorities in Missouri try to determine what exactly happened.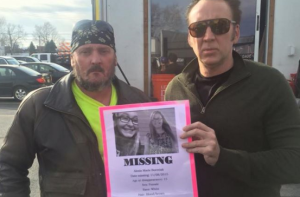 Boroviak, 15, went missing from her parents' home at about 7:15 p.m. Nov. 8 when she went to
tie out the family dog.
Friends and family have held vigils for Boroviak, and actor Nicolas Cage held her missing poster for a photo while filming a movie in Lorain County.
Just yesterday it was announced that Crime Stoppers was offering a $2,500 reward for information in the case.
Stick with Fox 8 and Fox8.com for more.