This is an archived article and the information in the article may be outdated. Please look at the time stamp on the story to see when it was last updated.
AKRON, Ohio- A man is accused of threatening to shoot the workers at a Mr. Hero in Akron during a weekend robbery.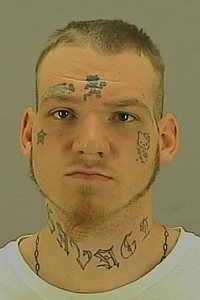 Akron police said Ryan Matthew Maholm acted like he had a gun in the Mr. Hero on West Market Street Saturday evening and demanded money from the register. He told the employee "You need to open it or I will blow your face off," as another man stood near the door.
Maholm, 22, of Macedonia, and Ozzie E. Gossick, 20, of Akron, fled with the cash. Police said officers spotted them near Crosby and Hall streets, but they took off running.
The two men were arrested. Maholm was charged with robbery, obstructing official business and resisting arrest, and then taken to the Summit County Jail. Gossick was charged with obstructing official business and summonsed to court.
The stolen $105 was recovered.