This is an archived article and the information in the article may be outdated. Please look at the time stamp on the story to see when it was last updated.
AKRON, Ohio– A Cuyahoga Falls man is behind bars after police say he held up a bar with a rolling pin.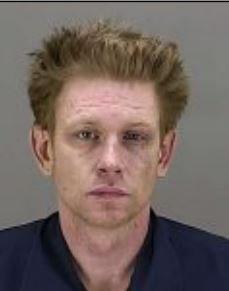 Foster E. Ball, 32, is charged with aggravated robbery, felonious assault and carrying a concealed weapon.
Akron police said Ball was wearing a black mask when he walked into Ido Bar and Grill Thursday afternoon. He demanded money from the register and when the bartender refused, Ball pulled out a rolling pin and pointed it at her.
The worker threw drinking glasses at him while she yelled at the kitchen staff for help. Police said Ball also had a large butcher knife in his back pocket.
A patron grabbed the knife and threw it behind the bar. Staff members struggled with the suspect and held him down until Akron police arrived.
Ball had warrants out for inducing panic and making false alarms. He was taken to the Summit County Jail, and the rolling pin and knife were recovered as evidence.