This is an archived article and the information in the article may be outdated. Please look at the time stamp on the story to see when it was last updated.
NORTH RIDGEVILLE,  Ohio – Police have made a second arrest in the murder case of 26-year-old Rachele Tyburski.
Hannah Tyburski, Rachele's sister, was booked into the Lorain County jail Tuesday on charges of tampering with evidence, obstructing, and abuse of a corpse. She was released on a $7,000 bond. It is not known when she will appear in court.
Detective Greg Petek said Hannah helped her mother "dump" the body. He said Hannah is a student at Oberlin College.
Hannah's mother, Janet, was arrested in May for the murder of her other daughter, Rachele.
Police said Janet suffocated Rachele at Janet's Lakewood home. She then allegedly dumped Rachele's body in a field off of Victory Lane in North Ridgeville in the early-morning hours of March 15. The remains were found later that day.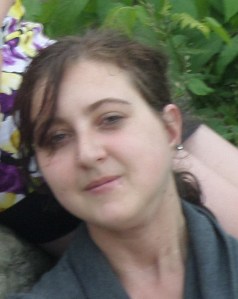 After the discovery, police released photos of the victim's tattoos, in hopes of identifying the woman. Police said Janet called Lakewood police once she saw the information on FOX 8 News and told authorities the deceased woman was her daughter.