This is an archived article and the information in the article may be outdated. Please look at the time stamp on the story to see when it was last updated.
MANHEIM TOWNSHIP, Pa. — Police in Pennsylvania are asking for the public's help identifying a man accused of a disgusting crime.
At 9:45 p.m. Saturday, a man walked into the Starbucks inside a Target store on Fruitville Pike in Manheim Township.
According to Manheim Township police, the man walked behind the counter of the employee  section and urinated into a sink and onto "several pieces of merchandise."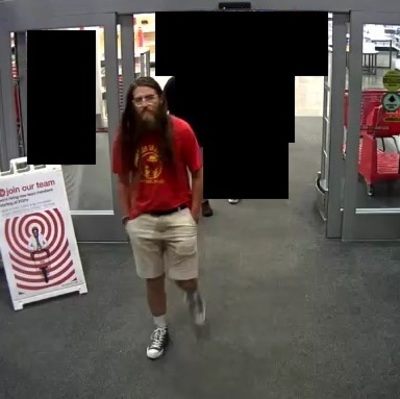 The man then fled the store.
Police released a photo of the suspect and said a wet spot can be seen on the man's shorts.
Anyone who may know the man is asked to please contact the Manheim Township Police Department at 717-569-6401 or provide information anonymously by clicking "Submit a Tip."