This is an archived article and the information in the article may be outdated. Please look at the time stamp on the story to see when it was last updated.
LORAIN, Ohio — The suspected driver of a fatal hit-and-run accident involving a Cleveland police officer was arrested Tuesday morning.
Multiple sources first confirmed the news to the FOX 8 I-Team.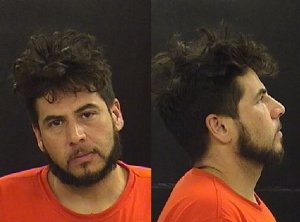 Officers reportedly found a car fitting the description of the suspect's car in the East 31st Street and Broadway Ave in Lorain several hours after the accident Tuesday morning.  Cleveland and Lorain police along with the Ohio State Highway Patrol were at the scene.
The suspect, identified as Israel Alvarez, 44, was later arrested.
Cleveland Officer David Fahey was directing traffic when he was hit by a white Toyota Camry at just after 6 a.m. He was taken to the hospital but passed away.
Fahey was on the force for three years. He was also the step-son of a retired police lieutenant.
Police say the car involved had heavy front end damage and they had a partial plate which possibly read: GTD.
The hit-skip happened at the Warren Road exit. It occurred just after a portion of the highway was closed when a fire truck was struck by a van at Hilliard Boulevard. The fire truck had been responding to a minor one-car crash at the time.
Police say Fahey was setting up flares for the fire truck crash when he was hit.