This is an archived article and the information in the article may be outdated. Please look at the time stamp on the story to see when it was last updated.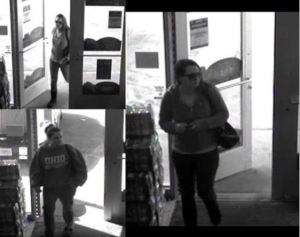 MENTOR, Ohio — Police have arrested the woman suspected of stealing donation jars for Rainbow Babies & Children's Hospital at a Speedway gas station.
According to Mentor Police Department's Facebook Page, based on tips, Angel Laquatra, 23, of Willoughby, was found by detectives and U.S. Marshals hiding in the basement of a home on Center Street.
She was arrested and charged with a count of theft. Police said further charges are possible.
Laquatra is accused of stealing the donations two days in a row.
For extended coverage on this story, click here.