This is an archived article and the information in the article may be outdated. Please look at the time stamp on the story to see when it was last updated.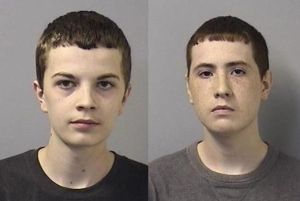 MENTOR, Ohio — Two brothers from Mentor have been arrested after police say they were seen selling heroin.
According to Mentor police, Shaun Metz, 19, and Robert Metz, 21, were arrested Thursday.
Plain clothes detectives arrested them in a gas station parking lot near the Mentor/Mentor-on-the-Lake border.
An investigation into the brothers' activities began after police received several complaints about the Metzes selling heroin.
The two face charges of trafficking in heroin and possession of criminal tools.
The Lake County Sheriff's Office and the U.S. Marshals Service assisted in the investigation.