This is an archived article and the information in the article may be outdated. Please look at the time stamp on the story to see when it was last updated.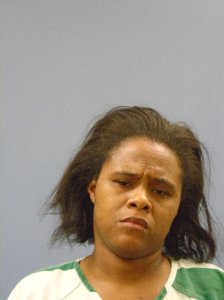 BEDFORD, Ohio — Police have arrested the suspected getaway driver wanted in connection with a New Year's murder at a Bedford bar. 
Clairese Murray, 35, of Cleveland, faces charges of complicity to murder. She will be arraigned at 11 a.m. Thursday in Bedford Municipal Court.
Trevis Stephens, 33, was shot to death at just before 2:30 a.m. inside the Lounge 2.28 Bar on Jan. 1.
Police say the shooting suspect had been asked to leave the bar earlier in the evening. He then returned and started shooting into the building. Stephens tried to hide in a corner but was hit by gunfire.
Police say Murray was seen driving the car in which the suspect left the scene.