This is an archived article and the information in the article may be outdated. Please look at the time stamp on the story to see when it was last updated.
STOW, Ohio- A Cleveland man was arrested on Friday for threatening to blow up Stow-Munroe Falls High School, police said.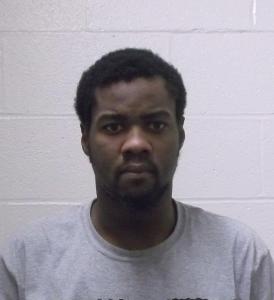 Spirlin J. Edwards, 26, is charged with inducing panic and telecommunications harassment. His bond will be set during an appearance in Stow Municipal Court Friday morning.
Edwards called Stow-Munroe Falls High School at about 11 a.m. on May 8, and told the receptionist a bomb was in the building and it would "go boom," according to Stow police.
School officials evacuated students and dismissed classes early. Police K9s searched the building, but did not find any explosives.
Police said they do not know Edwards' motive, though his ex-girlfriend lives in the Stow area. She is not a student at the high school.
A warrant was issued for Edwards' arrest on Thursday and the U.S. Marshal's Northern Ohio Violent Fugitive Task Force arrested him in Cleveland early Friday morning.
He faces additional charges of aggravated menacing, violation of a protection order and telecommunications harassment related to the ex-girlfriend.